Graham Reid | | 3 min read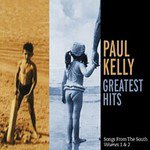 With the season of giving approaching it is also the time when compilations by the dozen start to arrive and take up valuable shelf space in CD stores. As a "service to our readers" here's a look at some. And nope, I cannot lie and say I listened to every track on every album -- sometimes you can just look at a track listing and say "okay, uh-hu, I get it . . ."
PAUL KELLY: SONGS FROM THE SOUTH VOL 1 & 2 (Capitol)
Two chronological discs divided 85-97 and 98-08, these effectively wrap up hits, those Kelly songs which imprint themselves on the psyche, and showcase the diversity of his catalogue. The first disc has more hits (St Kilda to Kings Cross, Before Too Long, Dumb Things, To Her Door, Sweet Guy etc) but the second disc is the stronger as his songwriting deepens, the observations more hard edged, and he becomes more musically adventurous (the Tomorrow Never Knows psychedelics of Love is the Law). Kelly just gets stronger and his 2007 album Stolen Apples, which is where this collection comes up to, was one of the sleeper gems in his long career.
Those who turn to Kelly for cricket narratives (Bradman) wil be pleased to know this ends with two unreleased songs, one of which is a calypso song about . . . . Shane Warne. (And yes, "text" rhymes with "sex".) Good overview.
THE VERY BEST OF EDDY GRANT: ROAD TO REPATRIATION (Universal)

It was the apartheid-era Gimme Hope Jo-anna, the dreadful 80s rock of I Don't Wanna Dance, the excellent Electric Avenue and pop hit Do You Feel My Love wasn't it? And that was about it? Apparently there were more than a dozen others to make up his politicised "best of" which is heavy on synth drums. I doubt this will persuade you if you weren't a fan, but he certainly gave Marley a run in the politics/partytime equation.
ESSENTIAL REGGAE (Universal)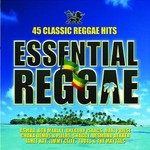 Double disc of 45 tracks which kicks off with anceint Bob and the Wailers (Sun is Shining) and works its non-chronological way through Chaka Demus & Pliers (Tease Me), old John Holt, Aswad and the Upsetters with stop-offs at more recent Damien Marley (Welcome to Jamrock) then back to lots of classic 60s and 70s stuff (the Pioneers. Ethiopians, Toots with Funky Kingston) and ends with the pop-reggae of Third World's Now That We Found Love. Always surprising to see 10CC's Dreadlock Holiday in such company, but whaddya gonna do?
UNFORGETTABLE (Universal)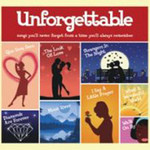 Subtitled "songs you'll never forget from a time you'll always remember" suggests that this 40-track collection which comes with the support of Coast FM is aimed at people who for some reason have the Nat King Cole title track embedded in their consciousness alongside Lee Hazlewood's version of These Boots Are Made For Walking as well as songs by Patsy Cline, the Walker Brothers, Bing Crosby, Aretha, Marty Wilde (?) and Tom Jones' belting theme to Thunderball. That is quite some eclecticism. Anyway it errs to the light side mostly (Dusty's The Look of Love, Chris Montez' breathy The More I See You and Doris Day's Que Sera Sera makes for a weird running order) and at least you'll now have Ella's Someone to Watch Over Me and The Mamas and The Papas' Dream a Little Dream of Me handily on the one collection.
THEN AND NOW: THE DEFINITIVE HERBIE HANCOCK (Verve)

You pity the person who has been told to get jazzman Hancock's half century onto one "definitive" disc, but here's what you get: his classics Maiden Voyage and Cantaloupe Island, St Louis Blues with Stevie Wonder, his adaptation of Nirvana's All Apologies. a live version of his techno-hit Rockit and a live River featuring Joni Mitchell. And some other things. One for the piano-playing nephew or nice niece who is just getting into jazz, perhaps?