Graham Reid | | <1 min read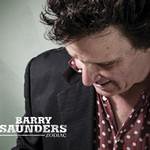 By my count this is Saunders' fifth solo album, and is by far the strongest from the Warratah frontman.
He reaches to the Phoenix Foundation for a downhome(ly) remake of their Going Fishing and his own lyrics are allusive, just specific enough to nail down some hard images ("down at the Kingdom Hall") and the snappy band (which includes guitarist David Long, Nick Brown on violin and backing vocalists Caroline Easther, Sam Scott and others) has real bite to it.
In a couple of place he invites favourable songwriting comparisons with Paul Kelly (the gripping and bitter To Roberta) but he also brings a grounded country flavour (Still No Word From You), and offers up the widescreen landscape of the instrumental Dark Star as the album's centrepiece.
Saunders is also a poet of the road like Joe Ely (Fade, Start Up Again) but this album is very much born of this country, no more so than the final song Walking New Year where he conjures up the dawn of another year against the backdrop of the old, and perhaps the promise of the Treaty to heal this land.
Terrific album.