Graham Reid | | 1 min read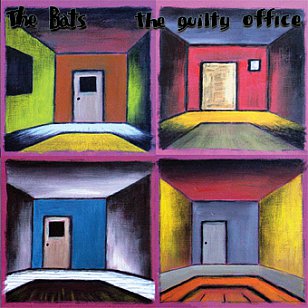 The first time and the last time I saw the Bats (at the dawn of time, at the Big Day Out in . . . 2008?) I loved them. In fact at that BDO gig I thought they were one of the best bands on the bill, they seemed utterly invigorated and quite driven.
However I often felt I was enduring rather than enjoying them every time between those two distant points. I recall seeing them at the Gluepot (in the early 90s?) with Flying Nun headman Roger Shepherd who had a grin a mile wide and said that this was why he started the label. I wondered aloud if they hadn't already played this song, they all just blurred together as sound-alikes.
Maybe it was a southern thing.
On the strength of the BDO gig I enthusiastically put this on and after four times through still had mixed feelings: they always strike me as a band in search of a strong vocalist because there are some wonderful songs (and arrangements) here, but most don't connect with me . . . and TwoLines for example just sounds vocally weak and irritating despite the slightly unnervings strings which lift it.
The good news is that I have remembered every song (no sound-alikes although there is the distinctive Bats jangle) and that Crimson Enemy, the gorgeous Broken Path and Satellites, the minimal Lloyd Cole-ish CastleLights, and a couple of others are real grippers.
But frequently I just want to hear a Bats song delivered with some real passion -- as they were at that BDO gig.
But that's just me and I am sure all those who have grown up with the Bats over the past two decades -- and that must be quite a few -- will find a lot to enjoy here.
I have. Selectively