Graham Reid | | <1 min read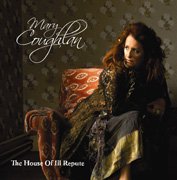 This remarkable Irish singer who soaked her life and songs in whisky at the start of her career slipped from sight for a number of years but here returns with an album that should be counted among her best.
In 2004 at the end of a 13-year relationship she ended up in New Zealand (according to the liner notes) where she felt quite at home and so later returned with Erik Visser who had helped helm her career -- especially when it was almost rudderless -- and started considering recording the material on this earthy album.
Coughlan is a fearless singer, and many of the songs here are delivered with such raunchy committment you'd be forgiven for thinking they are autobiographical. Yet she only wrote one song here, but when she gets under the gypsy-jazz style of the title track, the raw emotions of Kirsty MacColl's Bad ("I've been an awful woman all my life, a dreadful daughter and a hopeless wife . . .") or the cabaret raunchiness of Love is Extra or Tootsies ("mother's pregnant in some clinic, brother Ernie is a spliff . . .") you realise you are in the presence of a rare singer -- and those comparison with Billie Holiday aren't fatuous.
Especially when she can also sing something as moving as In Your Darkened Room and its deep sense of someone who has lost themselves along the way and can't understand quite how or when.
Coughlan is a rare one.