Graham Reid | | <1 min read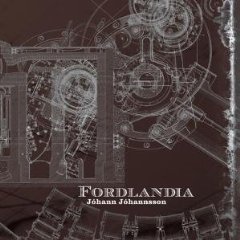 Part romantic and lyrical classical music, part minimalism of the early La Monte Young kind, and deftly orchestrated in the manner of albums on Eno's Obscure label of the Seventies (Gavin Bryars' Sinking of the Titanic comes to mind), this emotionally downbeat but eerily beautiful album is probably of as much appeal to those who like a bit of Mahler as anyone coming from Eno's ambient music end of the spectrum.
With a 50-piece orchestra and some suggestions of that austere and emotional style of Henryk Gorecki, this is music of an inner journey . . . and while in a couple of places it a bit over-wraught, Fordlandia conjures up a world somewhere between snow-driven Scandinavia and outer space.
Repeat plays guaranteed.