Graham Reid | | 1 min read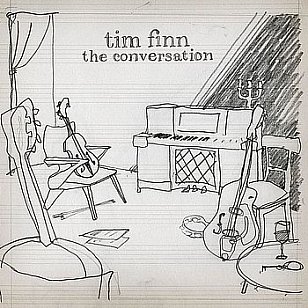 Tim Finn has had an interesting solo career punctuated by as many great albums as disappointments. He's done the folk-Irish thing and a bit of Nashville, rocked out, been with an orchestra or back with Neil, and at times you wondered aloud if his voice hadn't really lost it.
Some of his best work (the superb Feeding the Gods in 2002 for example) seemed to go past people who embraced his lesser moments (the classical-pop crossover stuff).
My instinct tells me this deliberately low-key album of personal songs kept relatively simple and direct will connect with people who might otherwise look at an eighth solo album as something they could sidestep.
The stand-outs are More Fool Me right at the end about his tetchy relationship with Phil Judd back at the dawn of the Enz ("we built it up just to break it down . . . you walked away and I stayed on"), the gentle and musically disconcerting Slow Mystery where Finn again betrays a gift with a natural, evolving melody (and as with a number of love songs here brings to mind Lennon's solo albums).
There is a lovely song to his baby daughter whose unblinking innocence brought him back to himself (Great Return), somewhat of a throwaway about meeting his wife (Forever Thursday) and the customary apology song (The Saw and the Tree, complete with saw solo).
In the past Finn has pushed his vocal to the limit of its range and live he has little power behind his distinctive falsetto, but the songs here find him once again in excellent voice and the material, by being more intimate and relaxed (notably in the centre where he even whistles along), allows him to offer up one of the most convincing, delightful and soul-baring of that long career.