Graham Reid | | <1 min read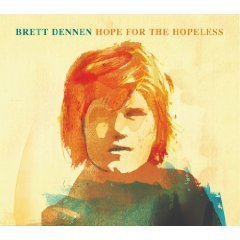 This American singer-songwriter has been an Elsewhere favorite long before Rolling Stone picked him as one of the 10 artists to watch in 2008. Elsewhere was clocking him in 2007 when his album So Much More arrived.
Said it previously but he's got a touch of the Paul Simon in his lyrics although he delivers with a more jaunty, open-hearted strum style and has opened for artists as diverse as Elvis Costello, Rodrigo y Gabriella (which can't have been easy), Ziggy Marley and Sheryl Crow -- and his guests here include Femi Kuti and Missy Higgins.
So he gets around a bit, musically speaking.
He wears his heart on his sleeve when it comes to social issues so he's got the whole senstiive thing going on (he might have some kind of Christian faith), but you genuinely believe he means it because his expressive voice aches and cracks with weariness (he does community work), and there's a touch of the white soul-singer about him . . . which explains why people who like him have fallen for the recent but somewhat disappointing Ray LaMontagne album.
This isn't quite the gem that So Much More was, but on many levels it is more approachable, and you cannot deny he knows how to craft a memorable folk-pop ballad with a soulful edge.
My guess is material from this will start popping up on summer radio -- and you'll be very glad to hear them.