Graham Reid | | <1 min read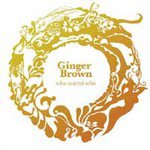 Because I've been listening to some old Sixties vinyl -- Sam the Sham, Paul Revere, La De Das, the McCoys etc -- this album by a Wellington outfit which is driven by the organ playing of Lawrence Taula has captured my attention.
There's real Sixties pop quality about the songwriting, Taula also sings like less addled Jim Morrison in places, the guitars of Matthew Armitage perhaps unintentionally reference some of those acts mentioned above, and the whole things swings along with a real r'n'b energy that was common four decades ago.
Hmmm. Very interesting indeed.
Ginger Brown play Auckland's Whammy Bar on January 17.