Graham Reid | | 1 min read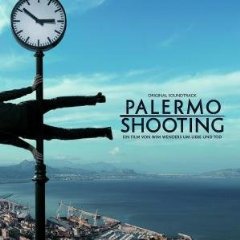 Few soundtracks can be considered essential (although Ennio Morricone's music for The Good, The Bad and The Ugly certainly is) and this one is no exception. That said, there is a lot that is appealing here, not the least unreleased tracks by Elsewhere favourites Grinderman, Bonnie Prince Billy, German electronic genius Irmin Schmidt from Can and a couple of others I've never heard of (Get Well Soon, Monta).
And among the other big names familiar from Elsewhere postings are The Velvet Underground (Some Kinda Love), Iron and Wine (Freedom Hangs Like Heaven), Calexico (The Black Light), Beirut (Postcards From Italy), Jason Collett (his beautiful We All Lose One Another which we hope draws attention to his considerable talent), Beth Gibbons and Rustin' Man (Mysteries) and Portishead (The Rip).
Grinderman's Dream which opens this eclectic collection is a real odd one: I wonder if U2 will be pleased by Nick Cave appropriating the melody and phrasing of their One, or call a lawyer. Schmidt's pieces three pieces are eerily evocative of slightly menacing streets (Palermo is homebase for the Mafia) with a patina of Miles Davis-style romance added in one instance, and the Bonnie Prince Billie/Matt Sweeney song Torn and Betrayed is slightly disturbing, in its own wobbly way.
From what we read of this Wim Wenders movie -- a photographer in Palermo accompanied by Death (Dennis Hopper) and starring Campino of the German band Die Toten Hosen (who don't have a track here) and briefly Lou Reed as himself -- it isn't much cop, so this music which Campino listens to on his iPod might just be the best thing about it.
(The album comes in a different cover to that posted, but I prefer this one.)