Graham Reid | | <1 min read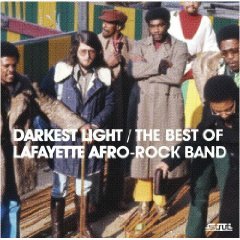 As I understand it (and I've never heard of these guys before) this band was a loose affiliation of ex-pat US musicians who got together in France in the Seventies and delivered such primo funky soul-rock that they have been heavily sampled by the likes of Public Enemy, De La Soul and Jay-Z.
They wrote their own stuff but also covered period classics such as Manu Dibango's Soul Makossa . . . and this collection, originally released in 1999 and here with extra tracks, pulls together their best stuff.
This is funky, percussive, feels very southern (the terrific New Orleans-styled track Congo is a standout) and probably a must-have for those in search of rare soul from the Seventies.