Graham Reid | | <1 min read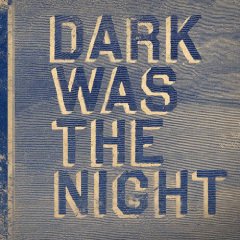 This excellent, diverse but coherent double-disc in the Red Hot series commemorates 20 years since the first Red Hot album and is another in the on-going project to raise funds for HIV and Aids awareness.
Overseen by Aaron and Bryce Dessner of The National, this collection naturally has a kind of alt.rock/alt.folk slant to it as they first hauled in friends and then those in their wider orbit. So here you get new material and some covers by Cat Power, Yo La Tengo, Iron and Wine, Conor Oberst (Bright Eyes) with Gillian Welch, Bon Iver, Arcade Fire, Kevin Drew, Feist with Ben Bibbard, Andrew Bird, My Brightest Diamond and many others who have appeared at Elsewhere.
Hard to pick standouts in this illustrious company but Antony is always worth hearing (here with Bryce Dessner on I Was Young When I Left Home which Dylan sang fortysomething years ago) , the Kronos Quartet with the title piece, Sharon Jones and Dap-Kings . . .
Nope, not going to play favourites.
Just to say this is an excellent, mostly quiet, sampler of some of the most interesting acts who are just off the radar for most (although not Elsewhere people, obviously) and it comes highly recommended.