Graham Reid | | <1 min read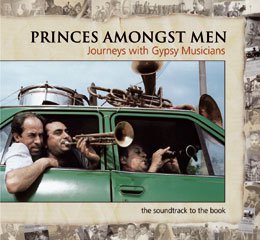 Subtitled "the soundtrack to the book" this album should be essential for Elsewhere readers who know of Garth Cartwright's exceptional music-cum-travel book of the same name which has been reviewed here at Writing in Elsewhere.
In the liner notes here Cartwright says this is how his journey among the Roma people sounded -- and it sounds vibrant, vigorous, breathless, bluesy, romantic, danceable, drunken, sad, rural, delirious . . .
All the big names are here: Ferus Mustafov, Romica Puceanu, Taraf de Haidouks, Boban Markovic, Boril Iliev, Sofi Marinova . . . Let Cartwright be your guide.
This is old, weird Balkan music (if you get the reference) and here's a tip: flick to the review of the book then listen to the track posted. You'll get it.