Graham Reid | | <1 min read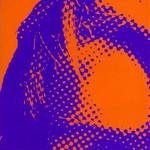 In a recent blog at www.publicaddress.net I wrote about my day at the Big Day Out and in passing mentioned this local band: I said they didn't do it for me at all.
In retrospect that seems surprising given I banged on about how much I really liked the pop acts on the day -- and CCRiot are certainly a pop band: they have the verse-chorus thing down pat, hooks that grip like a gaff and short spikey songs.
Of course they are more of the post-punk school of London 1981 (with nods to aggressive Sixties pop-rockers like the Easybeats) than to the electro-pop I enjoyed at the BDO -- but I am sure enjoying this debut five-track EP.
They have terrific and tight attack (they remind me of the Vapours who briefly turned Japanese and an early Eighties German band called New Adventures), pour an enormous amount of rock'n'roll energy into their edgy pop'n'roll, and deserve all the attention they get for this firecracker.
Five bristling song, 14 minutes . . . doesn't get much tighter than that.