Graham Reid | | <1 min read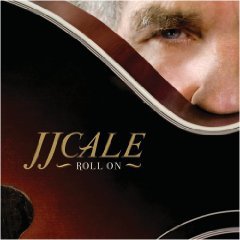 Cale has always made a kind of mood music, for the back porch usually.
So while this album offers few surprises (his lyrics still aren't his strong point, but if it ain't broke) the subtle diversity of styles -- from New Orleans-influenced ragtime to swamp rock and a little foot stomping rock'n'soul -- means over time each track takes on its own character.
His signature guitar sound however is mostly kept in check and with most songs clocking in at around three and a bit minutes you really wished he'd let himself go a little and peeled off more of those mercurial guitar licks.
Fans will doubtless enjoy this one for its grooves and his sometimes oddball lyrics (Fonda-lina), and coming on the back of his album with Clapton this one has already started to make some chart impact in the US.
Excellent musicians in support and enjoyable enough. But really, there's such a lot of Cale out there that maybe that's just not enough.