Graham Reid | | <1 min read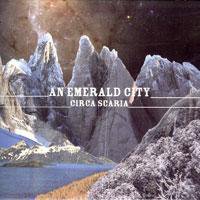 Because the previous EP by this Auckland-based group was widely hailed at Elsewhere, and that there is now a profile of the band posted under Absolute Elsewhere, this will be brief.
For my money this band is the most interesting, musically ambitious and creative I have seen in this country in many years. They possess that rarity in New Zealand music, an aesthetic sensibility -- and it manifests itself in instrumental music which exotic, evocative, rides intelligent dynamics and is endlessly evolving.
The instrumentation is based around rock (guitars, keyboards, rhythm section) but into that they pull Persian lute, sitar, violin . . .
It makes for an album that almost seems to grow in your hearing, to take on a life of its own.
It is quasi-psychedelic, improvised world music at one level, but sounds like nothing else in New Zealand's musical landscape.
Pity then that we are losing them to Berlin where they will establish themselves, but in their short time here playing gigs in fascinating places and making each one special, they created great memories, and leave behind an EP and album which will command attention for years to come.
Terrific.