Graham Reid | | 1 min read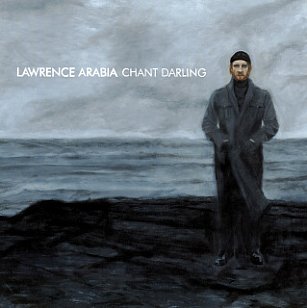 In a blog at publicaddress.net about the 2009 Big Day Out I hailed the pop acts on the day while noting that in New Zealand we like pop music, but prefer it to come from somewhere else. We're a little suspicious of it when one of our own starts to make it. At least critics and radio programmers seem to be, other people just get on and enjoy it.
We like our pop with a vinegar lyric or a melodic twist, defer to the lo-fi most often and never want our artists to behave like they are any better than us. Well, I guess that works for us, but it doesn't seem to fly in most other places.
James Milne -- aka Lawrence Arabia -- seems to have hit that perfect midpoint to win both critical and public approval: he is unashamedly pop on this his second solo album, still manages a lyrical and melodic twist and although he doesn't come off as too clever there is no doubt that he is. You don't write songs this smart and coded without being very canny indeed.
There is a lot of pop history neatly or obliquely referenced here: the opener Look Like A Fool sits somewhere between Fifites Neil Sedaka and solo John Lennon in ballad mode; in other places there are hints of McCartney and Harrison; the dreamy sound of The Endless Summer on The Crew of the Commodore; a delicious sweep of lounge strings which uplift Auckland CBD Part Two (with a wonderful Pasifika feel too); and you could also namecheck Paul Simon when it comes to musical invention and curiosity.
Someone will mention Come On Eileen when they first hear Eye A.
There are songs here which cry out for late summertime radio (the bitter-sweet The Beautiful Young Crew, The Crew of the Commodore) and the cast on hand is something of a wish list of the most interesting players in the country: various Phoenix Foundation members, Liam Finn, Matt Eccles and more.
This is a short but memorable album: there is sex and lust in the lyrics as much as humour (I've Smoked Too Much) -- and great songs busting out all over.
Pop with heart, soul and acute intelligence. Can't ask for better than that.