Graham Reid | | <1 min read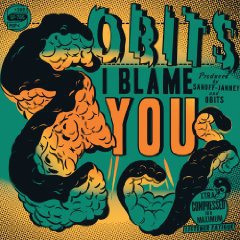 This new project for New Yorker singer-guitarist Rick Froberg (formerly of Drive Like Jehu) is prickly with energy and spikey pop-rock ideas, keeps things in tight control (short and sharp songs which owe a little to the Pixies, Only Ones, Billy Idol at his early best, the Clash, MC5, the Strokes, Link Wray, B52s) and doesn't outstay its welcome.
This is power pop-rock'n'roll of the kind you imagine might inspire a new generation of Iggy Pops or make people under 25 curious about garagebands like Dead Moon and the Downliners Sect, or just want to get up and dance, drink too much and indulge in that liberating rush that rock'n'roll offfers.
Froberg says they aren't into innovation as a band ("innovation is overrated and an overestimated quality") so accusations of originality don't really apply, but that doesn't mean you can't enjoy the pure visceral three minute rush of these songs which fly by as fast as a Ramones set, and yet have pretty terrific guitar parts that suggest they could unleash something at any moment. They aren't sniffy about rockabilly either (see the Stray Cats) or afraid to reach back to that earlier era for a shredding and largely unrecognisable version of Milk Cow Blues.
Unashamed post-punk rock'n'roll to be played very loud.