Graham Reid | | <1 min read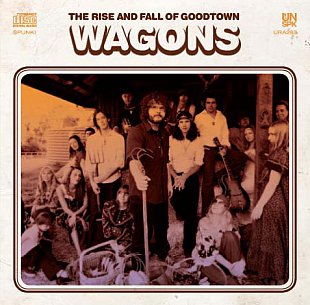 It's not that encouraging to hear a country-rock outfit have the sound of Skyhooks cited as an aural reference by some writers, but they are Australian after all.
This six-piece certainly wear their influences in their songs: splashes of straight Nashville, Lynyrd Skynyrd, Allmans, early Wilco, alt.country singer-songwriters, and maybe even a bit of Skyhooks pop. They cover Hoyt Axton's Never Been to Spain but mostly the material comes from Henry Wagons and my guess is they probably work best in a bar.
Aside from a few tracks -- the melodramatic narrative of The Gambler which has one ear on Roy Orbison among them -- this doesn't quite stick like it should.
Pass.