Graham Reid | | <1 min read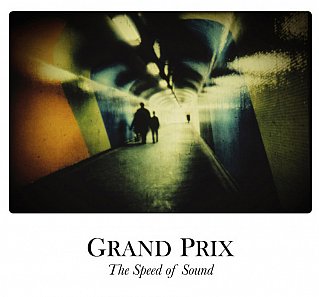 While Neil Young berates his way down the highway on Fork in the Road, this well-established Wellington four-piece just get on with the business of making music which conjures up the driving energy and magic of an accelerator and open road, and in some places the wide terrain of Texas (or maybe Southland).
With throbbing guitars which recall the offspring of a Velvet Underground/Tom Petty liaison(or the Warratahs with a caffeine injection) and the pure energy of alt.country-rock and post-punk guitar rock, Grand Prix get the breeze in their faces and peel off songs which sound perfect on a car radio: Travelling Companion; the low and seedy rock of Made to Break Down; the early Seventies pop-rock of In My Book, the Stones-like chords on All Work and No Play . . .
But these are also offset by those songs which evoke different territory: the sweet guitar twang and Explosions in the Sky spaciousness of Through, the dark and urgent El Baile de la Calaca (which recalls the great but often overlooked Stan Ridgway), the ballad Blue, the simple but effective Dreamweaver which opens with the throb of Pink Frost but turns into something that wouldn't have shamed a Southern rock band in the Seventies, the eerily familiar A Greater Emptiness . . .
Yes, Grand Prix often suggest their influences or others on the spectrum, but this is still an album that plays just fine at home or, better, when the city is dropping out of the rear-vision mirror and the ribbon of highway uncoils ahead.