Graham Reid | | 1 min read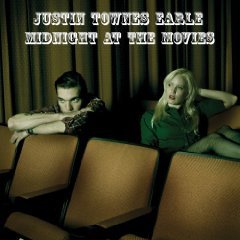 Being the son of Steve Earle and named for Townes Van Zant might seem a burden to many (just how many step-mothers do you have? wasn't Townes a troubled man?) but it seems to rest easy enough with this young singer-songwriter who even allows band member Cory Younts a breezy whistle on the gentle pedal steel'n'light ragtime of What I Mean To You.
And you just know he could play some of these in a demanding honky-tonk bar and come up spades.
There's a confidence on this second solo album, and -- like his dad -- he travels widely for his sources: there's a bit of bluegrass banjo on the bluesy They Killed John Henry; Mama's Eyes is a melancholy but optimistic that's-just-how-it-is folk-country ballad ("I am my father's son . .. we don't see eye to eye"); finger-pickin' on the snippet of Dirty Rag; alt.country pop-rock when he covers Paul Westerberg's Can't Hardly Wait in Westerberg's familiar lazy vocal style . . .
From the moody title track opener through the joyously delivered if lyrically uneasy Black Eyed Suzy to the closer Here We Go Again this is a sound collection of (mostly) originals which is as impressive as it is intelligent.
If in a couple places he's inherited or adopted his father's delivery it hardly matters, in Someday I'll Be Forgiven For This he has written a stone cold classic.
Check out this Earle in advance of his dad's forthcoming album which is . . . an album of Townes Van Zant covers actually. Punching "Townes" and "Earle" into Google is going to throw up some free-ranging results soon.
Follow the trail to this one though.