Graham Reid | | 1 min read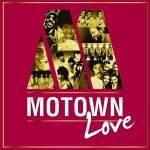 This triple-disc set suffers from the same problem as the previously released and quite dreadful Motown 50 collection: an unacceptable and unnatural inclusion of Michael Jackson/Jackson 5 and Diana Ross -- and in this instance of course you get a dollop of soppy Lionel Richie as well.
Alarmingly Smokey Robinson, who wrote some of the label most beautiful (and adult love) songs gets only three songs, (two with the Miracles, and Being With You), Marvin Gaye gets only three also (one with Tammi Terrell), the Four Tops just two and the Temptations . . . oh, they are only worth two also.
I guess something had to give if you were going to shove in shit like the Jackson 5's adolescently unconvincing version of Never Can Say Goodbye and Diana Ross' Touch Me in the Morning.
And the running order again throw up the weakest material: Stevie Wonder's lightweight Isn't She Lovely, Michael Jackson's Got to be There and Richie's Hello open the first disc. Not promising.
Motown in its 50th anniversary year had the opportunity to do some interesting, maybe even throw the spotlight on those artists who lives and careers actually meant something, but it seems to have fallen foul of the marketing drive which got to the label in its grip in the early Seventies. This sounds like it was put together by a teenage Jackson fan at a Classic Hits radio station who went to a couple of books about record sales.
Another sorry affair, especially so from a label which has a vast catalogue of love songs of all kinds.