Graham Reid | | <1 min read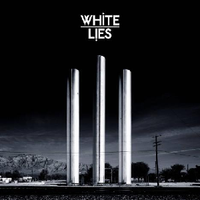 We can probably keep this fairly simple: this English three-piece went to number one in Britain the week after the releasse of this, their dramatic, brooding and big sounding debut.
Every generation gets the Teardrop Explodes it needs?
Yes, you cannot help but hear early Teardrops (and Echo and the Bunnymen, moody Bowie, Arcade Fire, Joy Division . . . .) in their sky-scaling sound, but their pop quality is also highly refined for a band that has been together in its present form for little more than a year.
This is dark and highly stylised pop-rock, however if you have been down this path before you'd have to conclude there's little here which isn't wearing borrowed clothes.
Distance from the UK hype allows us to go, "Hmmm . . ."