Graham Reid | | <1 min read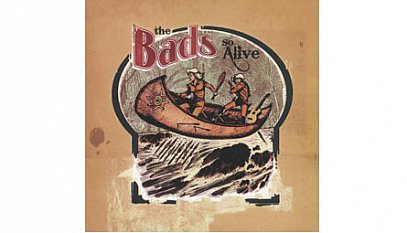 At the tail end of their emotionally probing Say Your Goodbyes here Dianne Swann and Brett Adams sing "see how much we've grown", a line that might be autobiographical about this duo which has confidently moved past rock to a place in country-framed singer-songwriter territory, while keeping one ear on a pop hook and arrangment.
So Alive bristles with fine songs by the Swann-Adams team -- although a standout is Adams' time in the spotlight on his Drop in the Ocean -- and on material like the edgy Gracious or, at the other end of their spectrum, the atmospheric Demons (with a chiming guitar which evokes some film-noir setting) this is extremely impressive.
Swann can deliver an intelligent, aching ballad with conviction (the loving Baby Come Home, the empathy of Floodgates) but most attention here will be on the country-touched songs like the title track (which was apparently used in the tele-series Hunger for the Wild, I'm glad that hasn't spoiled its echo-jangle for me), the chug'n'strum of Helensville and the pop-flavoured Say Your Goodbyes. And the throbbing First Night Without You.
In this New Zealand Music Month there are a lot of albums which broadcast on a narrow emotional/songwriting frequency, but the Bads -- with the kind of musical maturity which only comes from years accrued -- have a sense of diversity and dynamics which is very appealing indeed.
See how much they've grown?