Graham Reid | | <1 min read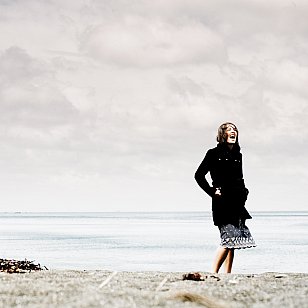 Many local singer-songwriters have found their voice in what we know as alt.country, but Parsons (originally from the West Coast) goes one step closer to more traditional country music and an unashamed enjoyment of pop for this impressive debut.
With a small band driven by the light touch of drummer Shaun Elley and deftly augemented by slide, dobro, organ and the Sami Sisters (among others) on vocal harmonies (and Don McGlashan on euphonium), these songs may deal with love lost and separation etc, but they also have a sprightly step and in an ideal world a number of them would be scattered across radio.
Parsons also doesn't disguise her accent and that adds another layer of understated charm to an album that deserves to grab serious attention at a time (NZ Music Month) when everyone is jostling for space. Check her out here.