Graham Reid | | 1 min read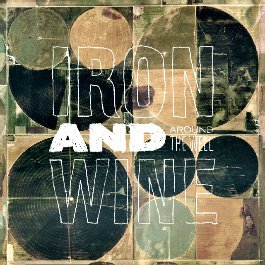 As a nom de disque/stage name Iron and Wine seems as inappropriate and unhelpful as a product description as Mojave 3. Don't know about you but Iron and Wine sounds a bit on the metal side of mayhem to me.
Of course Sam Beam who is Iron and Wine is anything but noisy, he's one of those quiet and considered and sometime eccentric singer-songwriters in the alt.country/neo-psychedelic poetics territory and his last album The Shepherd's Dog was one of the Best of Elsewhere 2007.
He's taking his time over a new album but in the meantime has released this double disc of rarities and unreleased material: the first disc is 11 intimate home recordings (just one man and his guitars, banjo etc) and the other are studio sessions with small bands.
There is some stunning material on the first disc: it opens with the murder ballad Dearest Forsaken which is unnerving for the calm that he brings to a lyric about drowning someone (an abuser) in a river. That sense of control and gentleness also works on songs like Morning which puts you in mind of classic Simon and Garfunkel at their most hushed, Loud As Hope reminds of Mojave 3's Neil Halstead at his most whispery, and everywhere there is a dark poetry that means the lyric sheet is worth studying and interpreting.
Someone will doubtless write a thesis on Beam's lyrics one day.
The second disc ups the stakes just a little with the presence of other players but it maintains that same emotional framework and works his limited range which, over two discs, could come off a little same-same.
But just when your attention may be waning he springs something as unexpected as his beautifully spare Homeward These Shoes which reads like an old Scottish poem, and his standout cover of New Order's Love Vigilantes which follows it seamlessly as a ballad of returning (with a twist).
The country-folk flavour of the second disc is quite seductive -- No Moon is another eerie backwoods ballad of dark doings underscored by slide guitar and an almost metallic clank -- and anyone who has ventured into Iron and Wine will be straight out of the blocks on this one. If he's new to you, check out The Shepherd's Dog first.
A follow-up to The Shepherd's Dog will come next year apparently, meantime however this double album is much more than a career stop-gap and holding action.
Any collection which has a song as affecting as the trance-like, nine minute Trapeze Swimmer is no throwaway, it is quite something indeed.