Graham Reid | | 1 min read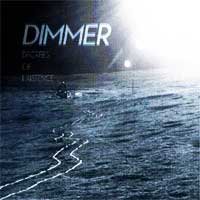 Already some are saying this fourth album by Dimmer is a return to form by singer/songwriter/guitarist Shayne Carter . . . which I take to mean that is because in places it sounds closer to Dimmer's debut album and -- yes, this is what some will want to hear -- even has some of the more dark and aggressive elements of his former band Straitjacket Fits (the seething surge of Cold Water being the most obvious).
Frankly I think this is better and more consistent than that Dimmer debut and also than most of the Fits' later material: there is a brooding and understated menace here; the guitar work is constrained but as pointed as a switchblade; there is an ethereal throb to many of the songs (the title track opener sets up a pulsating post-Pink Frost mood but expands on it) and yet these are all self-contained songs which come from an alt.rock corner.
Carter has spoken of music being transcendant and that it the overall effect here, of music which can lift you to a different place and set you down in a world which is shadowy and disconcerting, but also human and offering some glimmers of light (the almost pop of Too Far Gone to Care, the seemingly incomplete closer What Would I Do).
The production allows many of the songs to exist somewhere in the mid-ground, slightly removed from you, and that adds an eerie dimension to sonic landscapes like Nowhere I Want which is driven by drums in the foreground, the ballad Comfortable with its seductively fluid guitar coda, the menacing sense of emotional dislocation in Dark Night of Yourself, and that final track What Would I Do which is gentle outro on an album of considerable but contained diversity.
Carter's vocals are also just one element in the sonic palette (he disappears altogether in many songs and Wrong Bus is a brittle, uncomfortable and widescreen instrumental with a scattering of trumpet) which is brought to life by his canny production.
In a good year for New Zealand music this is yet another highlight. A real keeper of depth and intensity.