Graham Reid | | <1 min read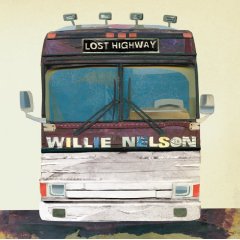 Another month, another Willie album, huh?
This 17 track collection of songs from his period on the Lost Highway label (and some unreleased material) comes hard on the heels of his American Classic album (a sequel of sorts to his excellent Stardust of many years ago, Willie on standards) and prior to that there was the natural pairing with Asleep at the Wheel, the less-than-natural teaming up of Willie'n'Wynton . . .
So here is more Willie if you were running a bit short, and he is on a lot of duets (Rob Thomas, Lee Ann Womack, Ray Price, Toby Keith . . .) and one of the songs here which was only previously available on iTunes is the wonderfully entitled Cowboys Are Frequently Secretly Fond of Each Other.
There's also the previously unreleased Ain't Goin' Down on Brokeback Mountain.
That Willie, whadda wag!