Graham Reid | | <1 min read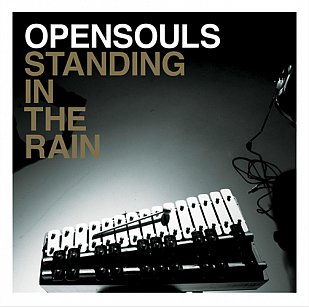 To be honest, I wasn't expecting to like this quite as much as I do. Certainly some songs lack a soulful punch and you'd wish for more power in the vocals of Tyra at times.
But these people write a good tune -- albeit it grounded in Motown classic riffs and shifts -- and the edgy guitars elevate it a little more than I had anticipated. It is soul with a subtle injection of rock, and that's kinda cool.
There's also a sultry blues quality in places (Love Turn Wild) and some Sixties girl-pop in others (When Ya Gonna Stop? Walk Away, Dollars) which mix things up a little too.
This being the 50th anniversary of Motown and the time of the trickdown from Duffy, Beth Rowley, Amy Winehouse and others, Opensouls are putting themselves into a getting-mighty-crowded genre -- but with some jazzy piano playing and those other elements mentioned they have staked out a little piece of turf of their own.
It may sound a little like soul-on-remote to some ears (it certainly is on the first single Hold You Close, not the best on the album), but I think that demeans their understated appeal and the subtle post-Ardijah/Pasifika feel they intuitively bring to things.
Don't be too sniffy if you are a soul purist.