Graham Reid | | <1 min read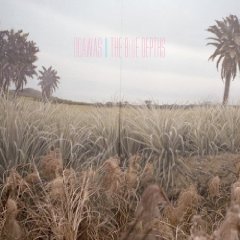 Some albums are very hard to describe, this one by an ambient, slightly trippy duo from California isn't: imagine gentle Neil Young-folk coming at you from a distance but wrapped in a kind of warm synth sound like Vangelis or Kitaro (without the twee bits).
Titles like Our Gentle Life Together, Secrets of the Fall, Moonlight/Twilight and Harmless Lover's Discourse only assist further in sketching out the territory they occupy.
Gentle, lush but not overly so, a sheen of a guitars . . .
Music that holds your hand and leads you to bed with a kiss and a promise that nothing bad will happen before the golden dawn.