Graham Reid | | <1 min read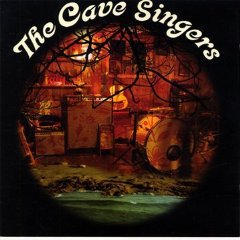 The debut album by this trio out of Seattle, Invitation Songs, took up residence at Elsewhere for its slightly odd, alt.folk and Old Time America quality which was propelled over the finger-picking and rocking beats by Peter Quirk's somewhat . . . err . . . quirky voice.
This follows a similar path: acoustic folk-rock; a sense of mystery and darkness; understatement rather than lapel-grabbing; grit and embers . . .
What's the shorthand these days? For fans of Will Oldham, Iron and Wine, Bill Callahan, Fleet Foxes . . .