Graham Reid | | <1 min read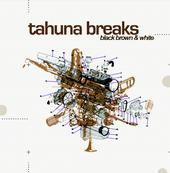 I'd be astonished if Tahuna Breaks don't have hugely successful concerts on their current tour, and sell truckloads of this album -- because they tick every stylistic box that New Zealand audiences seem to like: you want James Brown-styled soul-funk (you've got it on Giddy Up which isn't the Katchafire song, and Funky Mama), or you want light lovers rock (here on Only You)?
There is the sentimental ballad to a beautiful daughter, some Commodores-styled funk (We Funk the Party which maybe doesn't sound quite so cool after the Flight of the Conchords) and of course dollops of reggae of various kinds (dub, old school riddums, Marley referenced on Crisis Situation). There is empowerment and sensitivity (Somebody's Daughter), late night soul (Make Out Party which also resorts to some Peter Frampton-like talking keyboards, bound to be a crowd pleaser) and concern for the environment.
This is all beautifully crafted, well written, well played and the production is excellent, thoroughly enjoyable all round in fact.
But I can't help think there is just too much of something-for-everyone here which makes the album as a whole sound calculated.