Graham Reid | | <1 min read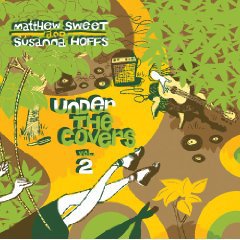 The previous album by this hugely underrated power pop/rock singer songwriter and the former Bangle was a snapshot of their favourite Sixties songs (by the Beatles, Dylan, Neil Young, Stone Ponies, Who and so on) under the banner of Sid'n'Susie.
Here they undertake the diversity of the Seventies which means power pop (a rather mundane version of the Raspberries Go All the Way which lacks the urgency of the hormonal original), a reasonably faithful Fleetwood Mac's Second Hand News with Macman Lindsey Buckingham on guitars, an ache-less treatment of Clapton's pleading Bell Bottom Blues (with guitar by Gary Leisz), All the Young Dudes, a strong You're So Vain, Tom Petty's Here Comes My Girl . . .
Any album that has Yes alongside Todd Rundgren's soul ballad Hello It's Me, Little Feat's Willin' and Maggie May (not to mention Lennon's angry Gimme Some Truth and Bread's soft-rock Everything I Own) was always going to be shapeless.
Much like the decade I guess.
Kinda fun and if you got the first one you'll probably want to collect the series, but I'd rather have another Matthew Sweet solo album any day.