Graham Reid | | <1 min read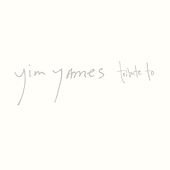 Yim Yames is actually Jim James from My Morning Jacket (no, don't ask me why) and these six songs were actually recorded in 2001, a few days after George Harrison's death as a tribute to a man whose life he said was "a prime example of the healing powers of music".
There have been bigger and more self-conscious tributes to Harrison, but none more heartfelt or so emotionally direct and simple.
The songs are Long Long Long off the White Album, Love You Too (Revolver) and Behind That Locked Door, Ballad of Sir Frank Crisp and All Things Must Pass (from All Things Must Pass, an album James only discovered in '99 he says)
Sitting in a room with just a tape recorder and overdubbing some backing vocals and banjo, this rather belated release (proceeds to an animal shelter) simply aches with respect, beauty and an intuitive understanding of Harrison's music and lyrics.