Graham Reid | | 1 min read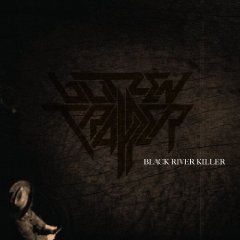 This sextet from the Pacific North West hasn't made much of an impact here, despite three albums which have drawn critical comparisons with Neil Young (in his acoustic and rock personae), Fleet Foxes and Wilco (both of whom they have opened for), folky Dylan and even Rubber Soul-era Beatles (albeit with a country-rock skew).

They are fascinating, unpredictable and confident -- and their Sub Pop debut Furr of last year should have pushed them to the foreground. But it didn't.

Maybe this seven-track EP will do the trick: the eerie, film-noir title track was one of the standouts on Furr ("they found the girl's body in an open pit" opens the narrative) but the other songs are previously unreleased from the same sessions.

There is a home-recording feel, like The Band with Dylan in upstate New York (Big Black Bird), or Wilco in their earlier incarnation, where wheezy harmonicas add atmosphere, loose-limbed drumming makes for a homespun quality and yet the vocal arrangements lean towards prog-rock or back porch harmonies. Very strange.

Shoulder Full of You is as unusual and uncomfortable as anything by Syd Barrett (if he'd been abandoned in a snow-filled forest in Oregon), yet Preacher's Sister's Boy which follows is almost pop-jaunty. These guys go through serious mood swings.

This may seem slight at 18 minutes -- it feels longer because of the stylistic shifts -- and although it is a serious pointer to the excellent Furr it also stands in its own right as evidence that Blitzen Trapper have a unique take on the styles they borrow, twist and re-present.

Surprises and the unexpected guaranteed.