Graham Reid | | 1 min read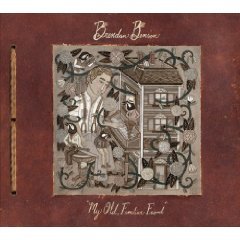 Singer-songwriter Benson had already pumped out three albums under his own name before he came to greater attention as a member of the Raconteurs alongside Jack White.

That profile will gain attention for this often hugely poppy outing in which he seems to channel the spirit (and sometimes the chord changes) of those old, familiar songs and bands he fell in love with while listening to radio as a teenager.

Anyone familiar with the alphabet of power-pop from Badfinger and Big Star through Cheap Trick and Dwight Twilley to the Raspberries, Shoes and on to Wings will be comfortable with hook-filled songs like Eyes on the Horizon, Poised and Ready, Misery and the piano ballad You Make a Fool Out of Me.

With widescreen production by Gil Norton (Foo Fighters, Pixies) and songs big on melodies and choruses, Benson delivers a diverse set which is refreshingly angst-free in tone even if the lyrics may be appropriately jaded.

Benson -- who plays just about everything -- also indulges in another side of pop radio-friendly songs: string-embellished sweet post-disco soul-pop (Garbage Day); some Billy Joel-meets-Wings (Gonowhere); an 80s synth-pulse (Feel Like Taking You Home) . . .

Older heads may be ticking off influences or references.

If Jack White has sometimes been intent on reviving the spirit of Led Zeppelin, here Benson seems to make the case for solo McCartney, power-pop, 70s Todd Rundgren and Joel.

This is pop music of various kinds, and while it hardly breaks new ground there's no denying it is -- like most pop -- a lot of singalong, air-punch enjoyment and pleasingly disposable.