Graham Reid | | 1 min read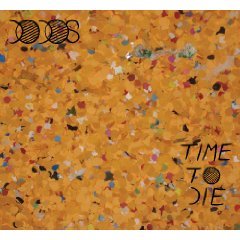 As a number of overseas critics have noted, it isn't entirely encouraging to hear singer Meric Long of this San Francisco duo announce repeatedly on Fables here, "I don't wanna go in the fire, I just wanna stay in my home" on this, only the band's third album. Not a man to be storming barricades at a guess despite the occasional anthemic effort here.

What hasn't been noted however is just how much The Dodos, with their melodic pop and acoustic base, sound so much like Paul McCartney at his most comfortable and domesticated (McCartney, McCartney II and the more recent Chaos and Creation in the Backyard).

Being compared to one of pop's greatest songsmiths is no bad thing, but The Dodos rarely rouse themselves any further than that and, despite complex song structures which can be annoyingly amorphous, this has to be counted a major disappointment after their breakthrough with the pop-folkadelic Visiter last year.

After that album there seemed the possibility they could have scaled the heights that the Violent Femmes, or more recently Fleet Foxes, managed. But despite the addition of vibes player Keaton Snyder to the core of Long and percussion player Logan Kroeber, this one falls far short of the "rock record" they said they wanted to make.

It isn't without it charms (Troll Nacht which is Uncle Paul-cum-Fleet Foxes, the finger-pickin Acorn Factory) but, despite some edgy lyrics and the mildly menacing mood of the title track, over the long haul -- which feels very long around the mid-point -- this one sounds like they need to get out of the house and into the fire.