Graham Reid | | <1 min read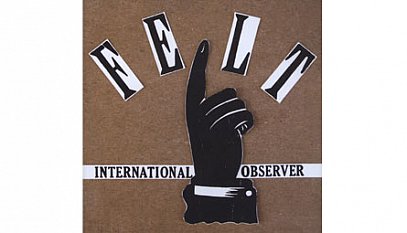 The first thing to note about this new album by producer/dubmeister Tom Bailey is that there are 12 tracks. No noodling around or nodding off going on here, Bailey doesn't let any groove outstay its welcome.
And throughout Bailey also adds in interesting elements to keep your attention: Is that a tongue-in-cheek suggestion of Eighties synth-pop on Popcorn Slavery? What's that strange staccato noise dropping in and out? Is that a seriously warped melodica in Rose Madder? Chiming guitars on Abode of the Setting Moon?
And is that really The House of New Orleans eerily floating in and out of House of the Rising Dub with what sounds like Indian slide guitar at the end?
Yes Bailey, formerly of the Thompson Twins but better known in New Zealand for his International Observer work when he lived here for some years, is a smart cookie when it comes to high-tech dub -- but you also get a sense of playfulness out of this music rather simply that he has found a head-nod groove and sits on it.
Tracks like the dreamy Lampedusa (which comes off like a warped Ennio Morricone soundtrack) and the loping Mudshark Lick, or Miss Hit with its classic dub structure but almost poppy elements and sonic effects, are like an aural colour card for the imagination.
Certainly this one has a late night or lazy summer day groove, but the surfaces reward as much attention as those cavernous basslines and echoed horns.
Very fine stuff.