Graham Reid | | 1 min read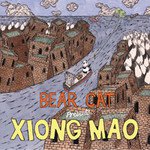 Blenheim-raised Jocee Tuck -- one half of this duo with Dan Trevarthen -- recently won Auckland University's inaugural School of Music singer-songwriter award. Against tough competition -- a soul-pop belter, earnest young men with guitars -- Tuck delivered her original songs with lowkey charm and her ace was a complex arrangement for vibes, marimba and vocals which took her close the Polyphonic Spree/Fleet Foxes territory.

Having also won the 2004 Primal Acoustic Sessions songwriting competition, Tuck is clearly someone to watch.

But this bedroom project recorded over three years and involving a number of helpful friends isn't where to start: a conceptual album of eight songs about pandas -- albeit some which boast moderately interesting arrangements (trumpet, glockenspiel, organ, violin etc) -- is an idea stretched very thin.

While they don't shy from the politics (Red Panda Blues, New Zealand Adopt This Panda), metaphors (City Beat, You Must Escape) and quirkiness (Set, Set, Set My Eyes on Fire which reads like a letter from a panda to Scarlett Johansson) there is too much musical whimsy for it to have much weight, lyrically or otherwise: "Extinction, it sucks . . . your species, is outta luck"?

Tuck -- and Trevarthen who could be our Daniel Johnston or Jonathan Richman if Red Panda Blues and Set, Set are anything to go by -- will doubtless reward serious attention at some point, there is enough promise here to confirm that.

But having seen Tuck silence a room with just her voice and guitar, and then get the place rocking with an unusually configured ensemble, makes me think this short album might be quickly assigned to that category called "interesting juvenilia".