Graham Reid | | <1 min read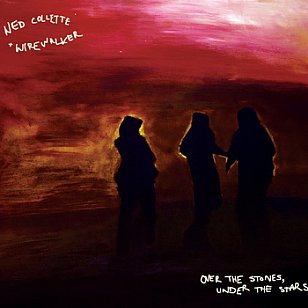 When Australian Ned Collette's previous album Future Suture appeared at Elsewhere the closing line was "check this guy out". I suspect few did, even though he visited New Zealand a couple of times.
But here's another chance, although this sounds a little different to its predecessor: often downbeat, lean and less augmented, more clearly defined as he teams up with his longtime touring band again and aims for something more like a live experience.
Here the guitar solo on big-hearted and wordy All the Signs unfurls in the manner of electric Neil Young (it doesn't go unnoticed the lettering on the cover which references Young's cover writing) while other songs settle for some lo-range balladry and mood pieces which would clearly leaven a concert. The dreamy, soaring pop-rock of Why Can We Be Apart will doubtless be a crowd pleaser, as well it should.
There's a quite thrilling, throbbing and brooding post-Manchester psychedelic quality to the five minute Come Clean which leads into the distant-sounding and mournful Mr Day as the centrepieces (the latter slowing the pace of the album unfortunately, not helped by the equally dirge-like Aspect which follows, elevated only by a lovely, jazzy guitar part).
Apparently many of these songs were written in Glasgow during the winter (which might explain their dark dislocation) and some of the lyrics show that Collette takes himself very seriously indeed. You might not on close analysis.
I suspect this album might be more successful than Future Suture, but that remains the one for me.