Graham Reid | | 1 min read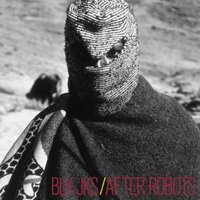 It would be hard to imagine a more musically diverse, genre-defying and largely bewildering album than this by a South African rock band which has been swept off to Electric Ladyland Studios in New York where Brandon Curtis (of Secret Machines) has produced this meltdown of mad psychedelics, MOR ballads, reggae and African mbaqanga.

Nine tracks like nine different radio stations.

At their most rocking -- the massive, drum-driven opener Molalatladi with its Mars Volta-style madness and kiss-the-sky guitar, the Floyd-on-downers of Banna Ba Modimo, the Living Colour-rock of Taxidermy -- they take you on a crazy ride where the songs suddenly change gear and direction; and at the other end they offer a big-hearted rock ballad Standby which sounds more like a bent take on the orchestrated pomp-pop of the Moody Blues.

Then there is the Flaming Lips post-psychedelics of the widescreen soundscape Lakeside (with Edge-like guitar and more Jimi), a dub influence all over Skeletons, and acoustic guitar for the mostly spoken word Tselane.

They've been described as "Africa's TV on the Radio" which might be pushing it, and you get the feeling that everything has been thrown at this (in production, sonic attack) to make an impact.

After Robots is oddly fascinating for all that (the musicianship is often thrilling) but this is selective listening and while it announces BLK JKS in a major way you might be inclined to wait and see what real fruit shakes out of this very unusual and slightly exotic tree.