Graham Reid | | 3 min read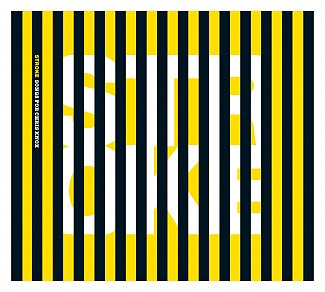 There's an unstated but obviously very sensible practice that most critics adopt: you never review a show or album which is raising money for a good cause. If the show is lousy and you say as much then that can be misread as you not supporting the cause. Same goes for an album. Didn't like the kiddie choir at the Plunket show means you are anti-motherhood, right?
That kind of thing.
The reason for this album -- an anti-celeb collision of big names in the indie music world -- is perhaps widely known: earlier this year Chris Knox (of Toy Love, Tall Dwarfs, a solo star and latterly in the Nothing) suffered a debilitating stroke and so friends, fellow travellers and those who have enjoyed the hospitality of his home in New Zealand and the support of his family have recorded some of his songs to raise funds for his on-going treatment. And . . .
Here they are on a neatly packaged double disc (artwork by Chris' other half in Tall Dwarfs, Alec Bathgate) -- and quite a line-up it is: Jay Reatard, Stephin Merritt, Bill Callahan (Smog), Yo La Tengo, Lambchop, the Mountain Goats, Will (Bonnie Prince Billy) Oldham, Lou Barlow of Dinosaur Jr and others among the internationals; the Checks, Chills, Mint Chicks, Shayne Carter, Don McGlashan, the Tokey Tones, the Finn Family and Jordan Luck among the locals.
Appropriately enough given Knox's (mostly) lo-fi career the chronological collection kicks in with Reatard's hotel room treatment of Toy Love's Pull Down the Shades. Thereafter are highlights aplenty: the Checks bringing their Sixties pop sensibilities to Rebel, the Bleeding Allstar's dreamy Ain't It Nice, the jangle'n'orchestration of the Chills on Luck or Loveliness, David Kilgour turning Nothing's Going to Happen on its head and into a slide guitar dreamscape worthy of one of his early solo albums or the recent Clean ambient-pop on Mister Pop, an eerily distant Carter getting into the dark spirit of The Slide . . .
And what is apparent -- and perhaps wasn't when you first heard Knox's songs -- is how malleable they are: he has a keen pop sensibility so some songs are turned in that direction (the Mint Chicks with their electro-take on Crush for example), but equally other songs can morph into drones (Merritt on Beauty) or dense guitar thrash-cum-distortion (Portastatic on Nostalgia's No Excuse, Pumice with the sonic disruptions of Grand Mal). Or acoustic folksiness (Jay and Sam Clarkson on I've Left Memories Behind, and Burning Blue by Skygreen Leopards out of San Francisco).
Hamish Kilgour of the Clean closes the first disc with a kind of Knoxian Revolution 9/soundscape (with Chris samples) on his own Knoxed Out.
But you aren't "Knoxed out" -- and the second disc offers as much again, and in rather more intimate songs.
Boh Runga pulls off The Big And Difficult One (Not Given Lightly) in a delicious treatment akin in parts to lo-fi Cowboy Junkies; the banjos come out for a backporch treatment of Bodies (RedZeke and friends); Callahan brings his barrel-bottom vocals and acoustic guitar to a spare version of the beautiful Lapse, Yo La Tengo go to the Incredible String Band as much as Knox for their folk-take on Coloured, AC Newman takes Dunno Much About Life towards the Billy J Kramer/Merseybeats axis . . .
The emphasis on the second disc falls on Knox's lyrics where they shine (a starkly pragmatic view of the failings and strengths of human emotion and the body) and in the light-touch treatments there is real beauty here: McGlashan on Inside Story; and Sean Donnelly, Lambchop, John Darnielle (of the Mountain Goats), the Tokey Tones, Bats, Will Oldham and others remaking Knox material in their own image. And much more.
It is moving to hear Darnielle's spoken intro in which he recalls Chris in the back of a van in '95 then launch in to the life-affirming and righteous Brave.
This 20 song disc closes with the Nothing's Napping in Lapland and Tall Dwarf's Sunday Song, both recently recorded with Chris post-stroke.

This is an impressive double disc (it is inevitable a few songs don't work) and not just for what it tells you about Chris Knox (lotsa friends if nothing else) but how it offers an opportunity to reconsider and re-hear his music.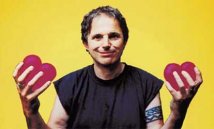 His has been an impressive and singular body of work, and that so many diverse artists can find something in it to express themselves is testament to its inherent quality also.
Wide and deep, we might say.
But no one covered anything off the Friend album?
That's a joke. Chris'll get it.
PS: Trevor Reekie hosted an interesting roundtable discussion on National Radio about Chris and this album. His guests were Roy Martyn of the Nothing, Roger Sheppard, Don McGlashan, Shayne Carter and myself. Everyone spoke well and Trevor hosted with his customary wit, generosity and intelligence.
We all said the truth as we saw it about Chris. That programme is here.