Graham Reid | | <1 min read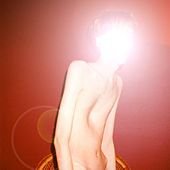 The previous outing by Atlas Sound, Let the Blind Lead Those Who Can See But Cannot Feel, was a real find: ambient and cinematic but with hints of hazy pop, and at the time I noted I hoped Brandford Cox -- who is Atlas Sound and also of the equally interesting band Deerhunter -- would make more such solo albums.
He almost didn't.
The backstory here is that his computer was hacked/unmastered songs leaked and he was going to abandon the whole thing. But he didn't and so here is another installment of his partiuclar brand of home recordings which are kissed by electronics and ambient washes but don't shy away from charming pop (albeit the songs a little buried in the sounds), notably on Walkabout which features Noah Lennox of Animal Collective.
Cox seems to have a love for pure pop from the Sixties (previously unhip bands like the Association and even doo wop groups) because he layers his vocals and keeps melody close to his warm heart.
There are loops and acoustic guitars, synth-pop alongside folksy styles, and on songs like Sheila and My Halo he achieves more through Sixties simplicity than most others get by more ambitious means.
And the nine minute Quick Canal with Laetitia Sadier of Stereolab is a lovely floating-through-space piece with an almost soulful quality behind the scouring of electronics that soars across the middle ground.
A very alt.summer companion to that previously Atlas Sounds album with its unwieldy title.