Graham Reid | | <1 min read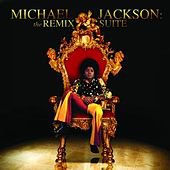 Motown may have missed their golden opportunity with the shoddily compiled 50th anniversary albums, but they aren't so stupid as to let yet another marketing opportunity go by -- and so here comes wee Michael with (mostly) the life remixed out of him.
There will be a great Jackson remix album (it won't be official of course, it'll be out there in webworld) but Motown had inferior dance material to work with (Never Can Say Goodbye, Ain't No Sunshine . . . Ben?).
But these are mostly cowardly remixes and let Jackson's irritatingly juvenile voice remain too much intact while very conservative beats are punched in. Only the reggae version of ABC really works, and there are three versions of Dancing Machine (one of his few real dance tracks when he was a Motown prodigy).
Maybe there was better in his youthful catalogue to be exploited by remixers -- but this really is exploiting for no reason other than to hear the $ound of the ca$h regi$ter$ ringing. $hame.