Graham Reid | | 1 min read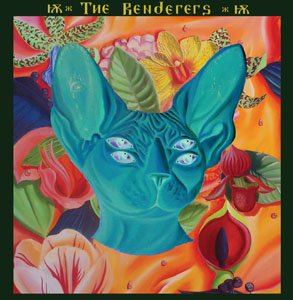 Once known as "the only country band on Flying Nun" (Trail of Tears in 90, their sole album for the label), this on-going project of Brian and Maryrose Crook has progressively taken a darker and deeper path the past decade.

These 10 songs owes debts to old murder ballads, the Velvet Underground and the Doors, acoustic Neil Young, Leonard Cohen, Townes Van Zandt and Marianne Faithfull.

With eerily plucked banjo (the haunting, Southern Gothic of A Little to the Left), a dense guitar drone and unsettling organ (A Forest of Forests), stalking bass and disturbing electronics (the soundscape of Sargasso Sea), and vocals from down a dark hall (Harvesting the Sea), this can be as creepy as it is cathartic.

They also carve out driving pop-rock (Fu Man Chu, Deep Deep Sea, Feels Like Fun which sounds like 1976 Dylan fronting the Meat Puppets) but mostly this comes out from the shadows.

Better known in the US -- where they recently toured -- than they are back home, the Renderers occupy similar rock-noir territory as Nick Cave. But when Maryrose takes the vocals there is an even more unnerving juxtaposition between her singing and the menacing lyrics and music.

Sort of Nancy'n'Lee with the spirit of early Lou Reed as a ghostly presence.

Not for everyone, but far too good to be embraced abroad and left to languish in their homeland.