Graham Reid | | 1 min read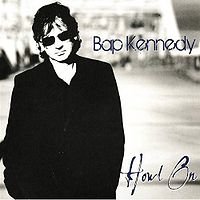 After time in the Irish band Energy Orchard, Kennedy spent many years in the America he was obsessed with as a child. For this moving tribute to the America of his dreams -- and specifically the days of the Apollo Mission to the moon and Woodstock -- he gives concept albums a good name.

Now back in Belfast after his Nashville period, he reflects on his recent passion for the moon landings (prompted by the 40th anniversary), and the lives of those who went. All within the framework of country-rock and yearning ballads.

The moon becomes a metaphor for dreams and hope, he wonders about the broken brotherhood of those who went like frontiersmen into the unknown, drops in some beautiful acoustic ballads, and delivers a country-styled version of Hey Joe (with guitarist Henry McCullough of Cocker's Grease Band, "the only Irishmen to play Woodstock").

When he imaginatively gets inside the minds of the astronauts this really takes flight: The Ballad of Neil Armstrong has the character flying with an angelic presence (that of his daughter who died?) and asking for guidance; the title track recognises "nothing is heavier in the universe than the human heart" and Brave Captain notes the life of a heroic figure can be snuffed out by sudden death -- or the arrival of a new hero.
Howl on? Or, "How long?"?

Honest, heartfelt and full of quiet wonder.