Graham Reid | | 1 min read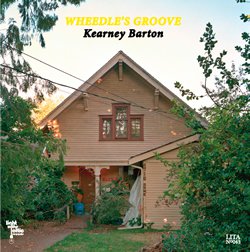 Seattle's claims to musical fame run from 60's garage bands (the Sonics) through Hendrix, grunge and more recently Modest Mouse -- but it also once boasted a strong (if largely overlooked) soul-funk scene.

Here some of its senior citizens -- most players are in their 60s -- get tight (and loose) on some fatback sounds which are sometimes urban (Everything Good is Bad, Baddest) and sometimes closer to a swampy Booker T sound.

Named for the local legend who engineered/produced the Sonics and others, this unexpected, 38 minute album brings together soul-deep grooves, the Muscle Shoals Horns, Pastor Pat Wright and the Total Experience Gospel Choir (on a slow and testifying make-over of Soundgarden's Jesus Christ Pose) and others for music recorded with analogue immediacy and which sounds like it has stepped into the world wearing early Seventies flares.

All you need are buzzwords: wah-wah pedal, Fender Rhodes, jazz-funk, Hammond B3 . . .

The music leans waaaay back into Rainy Sea, goes jazzy on you for Marc Moulin's Humpty Dumpty and they do surprising, street-corner funk things to the Stone Roses' Fools Gold.

Your favourite soul-funk DJs have their homework done for them. Expect these grooves and massive bass lines to take over a nightclub or your stereo very soon, if the words "git on up" mean anything to you.