Graham Reid | | 3 min read

At this time of year -- Christmas but 10 days away -- there is a slew of releases and while no sane reviewer would want to deal with every Yuletide-themed album (Dylan's worthy outing doesn't get a mention at Elsewhere, you can figure that one out for yourself) there are still a number of albums clamouring for attention which at least deserve to be acknowledged.
Here then are potted reviews of just some of the many struggling for a place against everyone else's greatest hits packages.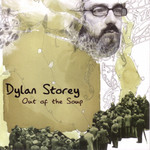 Dylan Storey: Out of the Soup (Storey): A big step up on every level from his previous album Bones, this album finds Auckland singer-songwriter/guitarist Storey and his bandmates on a very confident collection of sharply focused rock-pop songs (with a smattering of blues and country-rock influences, and hard rock on the closer The Tempest, which ends with hypnotic guitar part). A little solo Keith Richards is conjured up in the excellent Lies Make An Honest Man, and the country-rock Sold It All Away with Sam Prebble on violin should be all over radio. The album has been floating around since earlier in the year but gets new life because Storey has gigs coming up. More info here.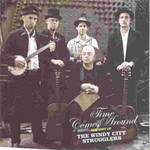 Windy City Strugglers: Time Comes Around; The Best of the Windy City Strugglers (Ode): Regular Elsewhere readers will need to know little more than the title here. This long-running and least ambitious band in the country have delivered, at their leisure, a series of increasingly interesting albums over a few decades and here is some astute cherry picking from their catalogue and two previously unreleased tracks. The perfect companion to this (or vice versa) is film-maker Costa Botes' endearing DVD doco about this Wellington-based band, Struggle No More. And once again we note that Rick Bryant has the greatest soul-blues voice in the country. Check Can't Get Back here if you doubt it. Highly recommended.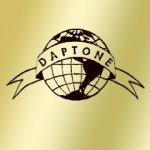 Various Artists: Daptone Gold (Daptone/Shock): The biggest name on the Brooklyn-based soul label is Sharon Jones and the Dap-Kings who fairly get a third of the 23 tracks on this compilation (the Dap-Kings band get one solo shot), but here are good introductions to Lee Fields, the Budos Band and the great Naomi Shelton with the Gospel Queens. This is urban funky soul and the seduction here is that among the classic tracks are rarities and previously unreleased tracks. So not just the usual cash-in-for-Christmas but a sampler -- and collector's item in the double vinyl version available from here. Gold wrapped soul. First class.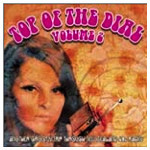 Various Artists: Top of the Dial Volume 2 (EMI): Christmas and nostalgia go together like eggnog and cake and for those old enough to remember Radio Hauraki this collection of Kiwi hits and misses by the likes of Sandy Edmonds, Herma Keil and Keil Isles, Dedikation, the Pleazers, Chapta and others (with links by Hauraki "good guys" like Peter Telling) and jingles by the Chicks as well as ads from the period (Swiss Maid yoghurt, iced tea) should hit the spot after that third cup of 'nog. Be warned however, if this your kind of album grandkids will look at you funny and ask, "Is this what you listened to in the war, Dad?"). I dare you to try and explain the supergroup Zonk (Shane, Bruno, Rufus Rehu etc).
Carla Bley, Steve Swallow: Carla's Christmas Carols (ECM/ODE): We couldn't ignore the season entirely here and this one might restore your faith in Christmas tunes after you have been assaulted and insulted in shopping malls for the past few weeks. Here jazz outrider Bley (piano, celeste) and Swallow (bass, chimes), with the Partyka Brass Quintet take a surprisingly low key and straight ahead approach to the likes of Away in a Manger, God Rest Ye Merry Gentlemen, Jingle Bells and others (as well as some Bley originals) and manage to restore some dignity and yes, even gravitas, to them. Still, they are jazz players so stretch out a bit on the punchy Bley original Hell's Bells and Jingle Bells, but equally get reflective on her lovely Jesus Maria. Christmas music has rarely sounded more classy and less sickly sentimental than in these hands.