Graham Reid | | <1 min read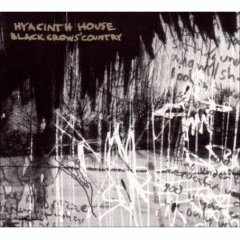 Very belated acknowledgement of an album that was recorded in 2007, came out Stateside in 2008 (to little fanfare) but to the best of my knowledge only appeared in New Zealand in late 2009.
This dark, edgy country-rock (and beyond) band with a revolving door membership -- who perhaps take their name from the Doors song of the same title? -- deliver a convincing line of tense uptempo but brooding country-rock over banjos and fiddles, or develop an interesting poetic streak on uneasy mood pieces where the strident electric guitars take over.
It makes for compelling and often unsettling listening, and certainly puts a lot of similar acts on notice.
The real surpise here is that they are out of Sweden (as with Baskery) yet sound utterly comfortable in this idiom as they shave off a little of the apocalyptic side of Lee Clayton, some of Townes Van Zandt's melancholy and the more strident side of Ryan Adams and the Cardinals.
Better late than never in this case. They are probably about to release a new one by this time. Hope so.