Graham Reid | | 1 min read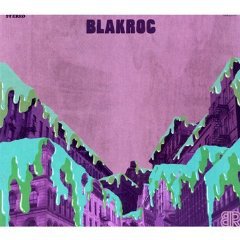 While nu-metal spawned some horrible offspring in terms of rap/rock collaborations or assimilations of one into the other, there has always been more in common between the two genres than many would concede.
If nothing else, some of that bad nu-metal at least prepared the mind for this collection where the one-time blues-rock duo Black Keys (Dan Auerbach and Patrick Carney) get alongside the likes of Ludacris, Mos Def and Ol' Dirty Bastard, Raekwon, RZA and others from Wu Tang Clan.
The Black Keys never much impressed me in their raw blues attack when they first started out but by their Magic Potion and Attack & Release (of '08) they were a whole lot more interesting. They'd broadened their scope, pulled in the excess in service of melody and a sonic soundscape, and just seemed like they were now deserving of the premature acclaim heaped on them.
Here they provide the sometimes stark beat-driven backdrop and settings for the rappers and the moods move from dark and menacing (Dollarz & Sense with Pharoahe Monch and RZA) to a pure r'n'b pop feel (Why Can't I Forget Him featuring Nicole Wray).
There are industrial-sound sonics (Stay Off the Fucking Flowers with Raekwon), the customary end-of-days declaiming, brittle Led Zeppelin-styled blues guitar (Hope You're Happy) and a lazy but menacing backdrop on Ain't Nothing Like You with Mos Def and Jim Jones.
With Auerbach also contributing rhymes, this sounds like a real and inspired meeting of equals with neither side trying to claim the turf but happy to live together on common ground.