Graham Reid | | 1 min read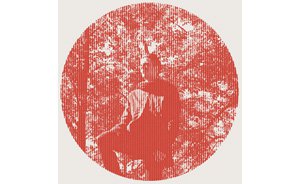 If you didn't already know anything about Canadian Pallett, from just a couple of tracks here you'd pick him for an arranger more than a singer/songwriter. Here he unloads a container of electronics (strings, keyboards, loops) into his lyrically dense songs.
This is an album which can be as oppressive as it impressive.
Pallett has done arrangements for Arcade Fire, Mountain Goats, Grizzly Bear, Mika and many others and this is his third solo outing (although the previous two appeared as Final Fantasy).
Pallett says this is a concept album about a farmer called Lewis and certainly Lewis appears in these 12 songs (as well as "Owen" who is seemingly also God, so we're talking grand conceit here) which are lyrically abstruse and sometimes awkward.
"Lead on, oh horse of mine, we will voice our satisfactions. Karma is the concatenation of your actions" and "If pathos is borne, borne [sic] out of bullshit, in formal attire cue the Bulgarian Men's Choir" and "Government rule established by a dazzling light show, a hegemony armoured with a thousand watt head and seven inches of echo"
Yes, there does seem a religious/political theme here: Lewis (?) commits suicide towards the end "whizzing off the clifftop, listening to the spatter thirty floors below, down come the vultures, I will not be your fuel anymore" and then the narrator (Owen/God) returns with the observation "despite the difficulties of my story, despite discomforts, despite myself, I reaffirm my endless devotion to the belief that we're all of value, we're all of virtue . . ."
I can see this staged very elaborately (Pallett who is gay should get to design the costumes, that would be something to see). But an operatic production would probably need surtitles because Pallett is no great shakes as a singer and his vocals -- like those on early Eno albums, get buried or are just in service of the song as part of the instrumentation.
Overwrought, overlong, pretentious and portentous.
Yes, it is wide and deep, and the jury is still out. But frankly, it's looking bad.